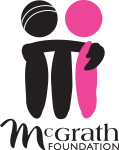 Vicki Tiegs

Expires
Wednesday, 21 December 2016
Greater Fitness 5 and Kerryn McCann 10
Hi Everyone,
Thanks for checking out my fundraising page!
I want to support the McGrath Foundation because I believe breast care nurses make a world of difference to the lives of families experiencing breast cancer.
Supporting me to raise funds for this great cause is easy! Just click on the "Donate" button to make a donation and you will be emailed a tax-deductible receipt straight away.
Every dollar makes a difference and you will be helping the McGrath Foundation place McGrath Breast Care Nurses in communities across Australia.
Thank you so much for your support.
To find out more about the McGrath Foundation, visit www.mcgrathfoundation.com.au or www.facebook.com/McGrathFoundation

McGrath Foundation
The McGrath Foundation raises money to place breast care nurses in communities across Australia and to increase breast awareness in young people, particularly young women.

Meet McGrath Breast Care Nurse Donna Cook
See the difference a McGrath Breast Care Nurse makes in the lives of families experiencing breast cancer.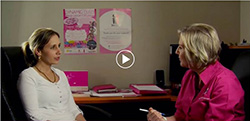 To find out more about how you can help make a difference, please visit www.mcgrathfoundation.com.au
FUNDOMETER
Target
$5,000
Raised So Far
$11